Webster Groves High School


Class Of 1961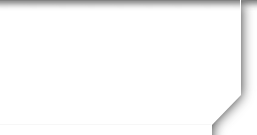 Webster Groves High School Class Of 1961, Webster Groves, MO
Dear Classmates, June 15, 2020
Yes, your dedicated Reunion Committee is still here and thinking of you. We are all looking forward to planning our 60th Class Reunion for the early fall of 2021, so we can re-connect and march down Memory Lane once more, a valuable tool to help us get through these difficult past months. We are now working on updating the website, WGHS1961.com, but have run into some challenges for our less experienced minds.
However, we are stuck with our current pandemic situation and unable to congregate for lunch, planning, and options for sites available, until we can have more freedom to gather. We found that the format we used for the 55th reunion was quite successful with a casual dinner on Friday night, a picnic at Blackburn Park on Saturday, and a brunch on Sunday. This possibly will work again for 2021, or we can also change that if we prefer. The consensus is that we want to remain casual and free to move around for all events.
So, friends, we are at the mercy of the St. Louis Country Government Regulatory people to give us the go ahead to get this show on the road. We care about you, are anxious to see and hear from you and hope you are all managing to cope with another of life's challenges.
We are attaching our newest version of the "buzz book" for you to look over and help us if you have any updated information we may not have. If you want to make contact with some other classmates, use this list to help you reach out.
Forever at your service,
Kathy Walker Pratt Susan Hoppe Logie Bette Wagner Goette
Harley Smith Don Logie Bill Wisely
Hilary Beyer Cherie Moeller Moody Betty Ruhland Kokal
Bill Carson David Moody
Jerry Crump Lucyanne Mueller Boston
Lee Curtis Tom Reay
John Frederiksen Barb Roberts Russell
Mary Gibbons Wilcox Betsy Stoddard Zorumski
Bruce Grote Gary Turner