Webster Groves High School


Class Of 1961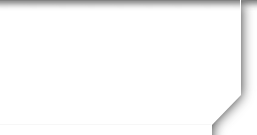 Hotels
Hotel and Motel Suggestions
Looking for a place to stay??
Of course, there are many hotels and motels in the St. Louis area. The following is a list of a few places that are convenient to Webster Groves.
1. Holiday Inn SW, 10709 Watson Road at Lindbergh. Preferred rate. Use this link: Webster Groves Class of 1961 to get the preferred rate, or call 800-682-6338 and ask for the preferred rate.
2. Best Western Kirkwood Inn, 1200 S. Kirkwood Rd (also called Lindbergh)
This location is about 2 blocks north of the Holiday Inn on the opposite side of Lindbergh. Call 314-821-3950.
3. Hampton Inn, 1580 S. Kirkwood Rd (highway 44 at Lindbergh)
Call 314-984-8181.
4. Day's Inn, 3654 S. Lindbergh (in sight of the Holiday Inn but south on Lindbergh behind Helen Fitzgerald's Restaurant):
Call 314-821-3000.
5. Ritz Carlton in Clayton – 314-863-6300
6. Frontenac Hilton- Clayton Rd and Lindbergh 314-993-1100

7. Drury Inn- 8700 Eager Rd (SE corner of I-64/40 and Brentwood Blvd) 314-968-3704
UPDATED:
For last minute reservations:
Hotels:
Holiday Inn Route 66
This is where we will be having brunch on Sunday morning. Located at the intersection of Watson Road and Kirkwood Road (aka Lindbergh). It gets 3.3 Stars from Trip Advisor. Rates $117 per night non refundable; $130 refundable plus tax.314-821-6600
Frontenac Hilton
Across Clayton Road from Plaza Frontenac at the intersection of I-64/40 and Lindbergh Blvd. Gets 4 stars from Trip Advisor rates vary from $147-242 314-993-1100
Drury Inn and Suites (new since the last reunion)
At Brentwood Blvd and Eager Road just south of I-64/40 Gets 4.8 rating from Trip Advisor rates from $161-$232 plus tax 800-378-7946