Webster Groves High School


Class Of 1961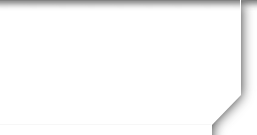 Restaurants
UPDATED 9/8/16
When you are not dining with the class and want to stay in the Webster area…
Old Webster:
Olive + Oak Who would guess that the hottest new restaurant in St. Louis is located in quiet Webster Groves. Olive + Oak has been in business less than a year and reservations are tough to get. It's at 102 West Lockwood in downtown Old Webster. It is the brain child of two former employees of the famed Annie Gunn's restaurant in West County. A locally sourced menu changes weekly. Ask about the touching story involving the name of the restaurant. Call for reservations and be prepared to dine either very early or late if it is on short notice. 314-736-1370 reservation phone lines open at 2 p.m. Small menu but fabulous food that extends from sandwiches to full dinners. Great cocktails plus some outdoor dining. Only open for dinner
Other good choices:
The Block. Lockwood near Gray. They do their own butchering and are known for meats. Also a varied menu. They have tried being open for lunch. Not sure they still are. 314-918-7900.
Robust Wine Bar Across the street from The Block. Great selections of wines, beer and cocktails. Small plate dining. Lunch and Dinner 314-963-0033
Webster now has two good Mexican restaurants.
Milagro Modern Mexican just off the the Old Webster surface parking lot. Best described as gourmet Mexican with a good selection of tequila, margaritas and beer Lunch and dinner 314-962-4300.
San Jose on Gore just south of the railroad tracks. Good family-friendly Mexican food. Lunch and dinner. You shouldn't need reservations
Llywelyn's Pub A casual restaurant with good pub food. Lots of different beers. Behind the Presbyterian Church on Moody Ave.
CJ Muggs: Lockwood and Gore; Varied menu, Lunch and dinner plus good Sunday Brunch.
In Old Orchard:
Cyrano's The place we used to go for deserts after dances is now at the intersection of Big Bend and Lockwood. They still have great desserts plus sandwiches, salads and a light dinner menu. Also good for lunch
Big Sky on South Old Orchard just south of Big Bend. Good food, small and large plates, locally sourced menu. Dinner reservations usually a good idea: 314-962-5757
If you want to wander further afield you might try:
The 360 rooftop bar downtown St. Louis (with great small plates that you can easily make into a meal) at the top of the Hilton Hotel by the downtown ballpark and Ball Park Village. As the name implies great views of the city and a good way to see what is happening with the new riverfront construction. The National Park Service has lowered the highway and is installing the "lid" a parklike green space that will allow tourists and locals to walk from the Old Court House to the Arch without crossing streets. The project is about half way done. When the Cardinals are not in town, there is cheap surface parking. You also can explore Ball Park Village, a restaurant bar complex with mega, movie-screen-sized TVs. Good food and a fun atmosphere. Fox Sports Network broadcasts locally from here. Neither place takes reservations but the Cardinals are not in town, so there should be no problem.
The old Cheshire Inn on Clayton Road and Skinker is now under new management. There is a casual lower level restaurant that can get very loud with Washington University students on weekends. The restaurant where we used to go after dances has been totally redone; slicked up; less old England, more New York. Nice bar where you can go for a drink and an appetizer without a reservation. I haven't tried dinner there yet.
Sidney Street Café, 2000 Sidney Street in the Benton Park neighborhood of the city off of Jefferson south of I-44. For years listed as one of St. Louis's best restaurants. Chef Kevin Nashan is continually on the list of best chefs in the nation and especially in the Midwest. St. Louis now has quite the restaurant scene and many now well-known chefs at other restaurants count Nashan as their mentor. Not cheap but not the most expensive mean you have ever ordered and simply wonderful food; plus a very reasonable wine list. Nashan also owns the Peacemaker Lobster & Crab Co. a casual seafood restaurant just down the block on Sidney. Call 314-771-5777
Vin de Set. If the weather is nice, go early enough to enjoy the view at Vin de Set, a rooftop restaurant with beautiful views of the city down to the Arch. It is at 2017 Choteau just outside the Lafayette Square area of St. Louis and easily reachable taking I-44 to Jefferson and going north to right on Choteau. Rooftop bar plus restaurant with varied menu. Or even better, before you to go the restaurant, turn left off Jefferson on Park Ave. and drive around beautiful restored Lafayette Park, one of the hottest areas to live in St. Louis these days. You can reach the restaurant by going north on Mississippi, the street on the east end of Lafayette Park. Reservations advised unless you are just going for a drink and the view. 314-241-8989. There also is an indoor area if you want to enjoy the view and a drink and head inside for dinner.
Citizen Kane's Steak House. Should you hanker for a steak, we have all the national chains such as Ruth's Chris, Mortons etc. but for a strictly local place with great food try Citizen Kane's, located in an old Victorian house, at 133 West Clinton Ave in Kirkwood. It is a St. Louis original that has been there for years. Expensive, as are other good steak houses, but it does not disappoint. Call 314-965-9005 for reservations.
Staying over Sunday evening and want good Italian.
Bar Italia, 13 Maryland Plaza in the Central West End. If the weather is good, they have one of St. Louis's prettiest, large outdoor patios. 314-361-7010. Also indoor dining.
On the Hill: Guido's Pizzeria and Tapas, 5046 Shaw, 63110 314-771-4900 Informal good, food nice service, reasonable prices
Lorenzo's Trattoria, 1933 Edwards, 63110, 314-773-2223 A little more upscale than Guido's but still decent prices, nice service and good menu that tends more toward pasta and full dinners than pizza and sandwiches.
Local Restaurant Suggestions (as of Oct. 2011)
In Old Orchard:
Weber's Front Row - 961-4500
Imo's
Strattons - 961-2900
The Road House - 968-0061
2 Different Chinese Restaurants
The Grove Deli - 962-9078
The Boardwalk
Subway
Dvin - 968-4000
Starbucks
Einstein Bagels
Cravings - 961-3534
Cyrano's - 963-3232
Watson Rd between Elm and Edgar:
Joe Boccardi's Italian - Toasted Ravioli
Steak n Shake - new style building
Subway
Ding Ho - 968-3766
Laclede Sta. Road at Watson:
White Castle - Belly Bomber
Papa John's
Pen Station
A local deli
In Old Webster:
C. J Muggs - 963-1976
Dewey's Pizza - 961-1000
Llwellyn's - 962-1515
Milagro Mexican - 962-0033
Robust Wine Bar - 963-0033
San Sai Japanese - 968-8484