Webster Groves High School


Class Of 1961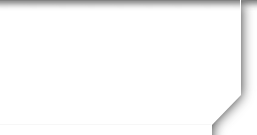 1961 Buzz Book
WGHS Class of 1961
OUR 50th REUNION WAS FANTASTIC!

Webster Groves, Missouri
Alumni Committee

Wondering Who "The Committee" Is?

Well, its just a group of your classmates...

Our WGHS Class of 1961 activities are managed by a group of our classmates who volunteer their time so we can all have a good time. If you have any suggestions, comments, or recommendations about anything our class is doing please e-mail anyone on the Committee. If you have ideas as to what we might do as a class or as a small group within our class, send on the ideas.

We want to hear from you, E-Mail us your questions and comments!
1961 CLASS GIFT COMMITTEE
Kathy Walker (Pratt), Co-Chair
Harley Smith, Co-Chair
Judy McCarron (Klingbiel)
Bob Johnson Lee Curtis
Marilyn Culp (Meier)
Dave Hopmann


Co-chair Kathy Walker (Pratt) 314-993-0301 katwalks@msn.com
Co-chair Harley Smith 314-863-0808 harley.smith@charter.net
Database Ann Reinhardt (Rich) 314-645-8511 ann.laura@sbcglobal.net
Treasurer Dave Moody 314-821-0508 cmmdbm@msn.com
Classmate Search Jerry Crump 636-300-1104 wheelspnr@aol.com
Classmate Search Jack Harwood 941-379-4608 jharwood2@comcast.net
Class Gift: Kathy Walker (Pratt) 314-993-0301 & Harley Smith 314-863-0808

Friday Night Jerry Riehl 636-532-0417 madriehl@hotmail.com
Friday Night Gary Turner 314-561-2328 gmturner2@yahoo.com
Website John Frederiksen 636-391-7714 frederiksen11@msn.com
Buzz Book Mary Gibbons (Wilcox) 314-727-7521 mary.wilcox43@gmail.com
Hilary Beyer 314-961-8927 hilarybeyer@hotmail.com
Bruce Grote 314-968-0620 brucegrote@att.net
Peggy Lance Lavander 314-968-0360 kinlavender@sbcglobal.net
March Maher 972-492-4622 march.maher@verizon.com
Lucy Ann Mueller (Boston) 314-961-5515 abostonstl@aol.com
Cherie Moeller (Moody) 314-821-0508 cmmdbm@msn.com
Barbara Roberts (Russell) 314-962-0904 brrussell43@yahoo.com
Betsy Stoddard (Zorumski) 314-968-5023 bzorumski@hotmail.com
Sharon Stork (Brace) 239-472-2111 barefootbraces@embarqmail.com
Bette Wagner (Goette) 636-394-3321 betget@swbell.net
Colleen Wilkening (Kaminski) 317-844-9442 cmkaminski@aol.com
Bill Carson 314-968-2027 carsonw@sbcglobal.net

If you have any questions about our Class of '61 Web Site, please send an email to John Frederiksen

We like hearing from classmates!